Özdilek Art Center
Özdilek Art Center is opened to public by Tepebaşı Municipality after the old military building was renovated to an art center by contrubutions of a private company, Özdilek.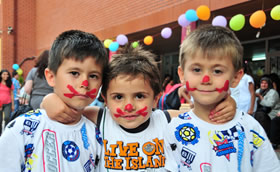 Including workhops, 1750 metersquare area also has a conference room with 200 seats. Print making, glass blowing, painting, ceramics, meerschaum courses are some examples of the activities of the Center. Courses are mostly for children who like to spend their leisure times participating in an artistic activity. The children aged between 6-18 have the benefit of working together, having fun and exhibiting their works.
Any Photo You Want Here!
---